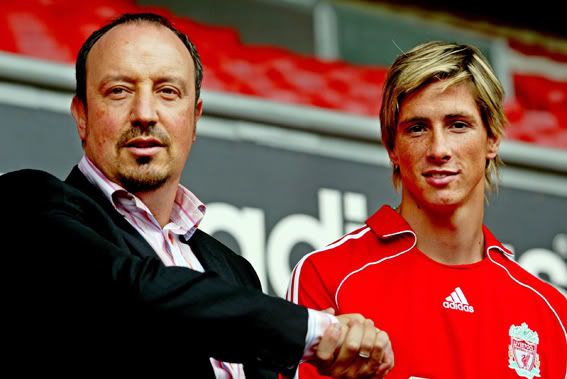 As much as I'm still annoyed with Rafa Benitez for blaming the Champions League Final defeat on not having enough good players (
NOthing at all to do with bringing on obviously unfit and too slow Harry Kewell AND taking off the one defender who was actually stopping Inzaghi from breaking loose and not taking off the way, way too slow Agger, eh, Rafa?
)
However, gotta say the new look Senor Benitez is sporting is, well, it really suits him. It looks pretty damn cool. For him. Almost as though he's been replaced by an evil, slightly better looking twin.This new look could be to challenge Mourinho for title of dapper manager.
Either that or he's trying out for the role of a drug baron in 24.
Whatever he looks like, we have to start winning early. Its a bit rubbish to do well in the Champions league but have to struggle to qualify for it every year.