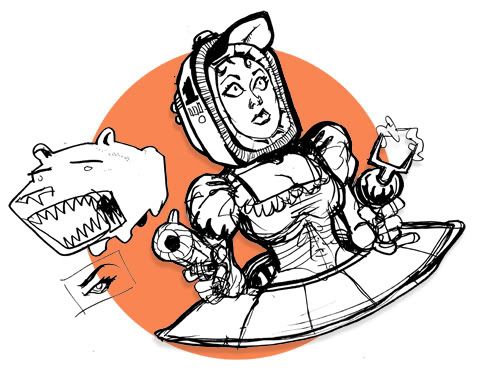 Two pages of doodles (one obviously enhanced) from the bext film giveaway ever– the Be With Me notebook.
Be With Me was of course the little highly regarded S'porean film that could at Cannes a couple of years ago.
Local film has a regular if far-spaced heartbeat. Every other year a film will get noticed.
Which is great, but where is the great Singaporean comic book?
Anyway, often, film distributers will send lots of little promotional items out, often a notebook.
Why was this one so special? Its was blank pages (usually they're lined), very nicely bound (not ringbound) and with a very smooth textured paper.
A great free sketchbook, that like all my sketchbooks, is taking an age to fill.