Had to do something to celebrate the return of Venture Bros. Season 4 opened with a brilliant tale. Almost beat the season 2 opener.
Anyhoo, here's a quick scribble I roughly coloured.
I may get round to doing the cool Brock illustration I had planned a year ago for season 3. It's still good...it's still good.
Work it out THINKENSTEIN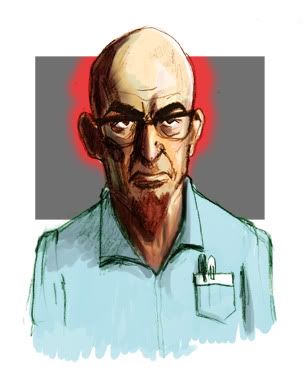 Do yourself a favour and get the season DVDs