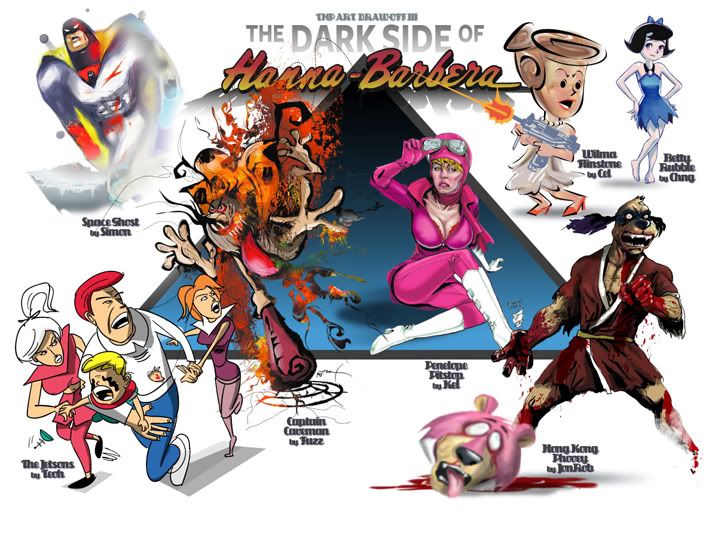 Yep. Finally the Draw-Off was completed. Fuzz's Captain Caveman is my favourite just for sheer Steadmanese-explosiveness alone. Also like Kel's Penelope Pitstop. Looks like her main peril there is meth addiction.
Next one is...Possibly presidential, or possibly not
Speaking of Hanna-Barbera characters having a dark side, none of us realised the true darkness. The Flinstones used to push cigarettes.
Have to thank Ivan for alerting me to this and other cartoon darkness